7 Tips for Promoting Your Marketing Agency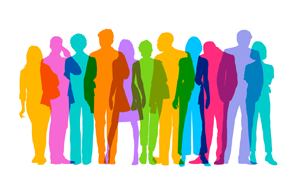 You do great work for your clients, but do you treat your own marketing agency with the same care and commitment? If not, you may need to step up your own promotional efforts and apply a little self-care.
While the more mainstream self-care methods are aimed at individuals, the concept absolutely applies to businesses as well. If clients see that marketing agency doesn't take the time to promote itself, they may follow your lead and decide it's not worth their efforts either.
When prospective clients ask whether your marketing services are effective, they want to see that you believe in what you sell. It's one thing to talk about how other clients have succeeded with your services—it's something else entirely to act as your own best example. If you can't depend on your marketing wisdom to provide your own company with a steady stream of qualified leads, how can you ask other businesses to trust you with their growth?
Here's seven tips for marketing agency promotional self-care.
1- Ask the right questions. Before you start pumping money into your new self-marketing priorities, ask yourself a couple of questions. First, how do you currently get leads, and how much does that cost? Second, do you expect your growth to come from new business or current accounts?
2- Look at your current clients. Don't underestimate the power of existing clients to help your company grow. While focusing on current accounts typically leads to slower growth, clients love working with companies that treat them as long-term partners. Just make sure you never get into a situation where losing one big client could tank your business.
---
You May Also Enjoy:
---
3- Play to your strengths. Wherever you decide to start, lean on your marketing agency expertise to do for yourself what you do for your clients. Do you provide social media capabilities? Use those channels to kickstart your growth. Does your agency focus more on inbound services? Start digging deeper into your keywords and get serious about your content creation.
4- Boost your B2B signal. But before you play too much to your strengths, remember that the clients you want and the customers you help your current clients attract don't necessarily respond to the same tactics. If your agency focuses exclusively on B2C retail clients, you might need to shift your approach to boost your own B2B appeal.
5- Don't put all the burden at the top. Founders and CEOs do need to involve themselves in marketing to spur growth and provide strategic direction. However, if they spend all their time on sales and marketing because nobody else in the organization is focused on it, the business will struggle to grow. Small agencies in particular suffer from CEO sales overload. When the boss does all the selling, the company's brand gets tied up too closely with the head honcho's personal story. Without adding hours to the day, you can't scale your own efforts, which means your business can only grow as much as you have time to let it. Plus, if you ever want to sell the agency and start a new venture, the selling price of your company will plummet if all the value depends on you.
6- Have a dedicated team. When you delegate marketing responsibilities, don't ask account managers to do too much. People who concentrate on bringing in new business while serving current clients often get caught between two worlds. Rather than generating new leads, they focus on the needs of current clients (as they should), and your scaling efforts never take off. Instead, identify a person or team of people to handle your marketing, then give them the tools they need and back off a little. As you work to give your agency the marketing self-care it needs, your goal should be to create scalable, people-agnostic processes that will guide your company forward with or without your input.
7- Manage your own expectations. Just as you would want to set client's expectations for how long it will take to start seeing the results from a marketing campaign, you should set your expectations according to your goals and strategy and be realistic. If you crave recurring revenue and a consistent source of fresh leads, put in the same kind of effort you would for a top-priority customer—or even more. Remember, your company has to succeed on its own before you can deliver high-quality, long-term services to others.
Kelsey Raymond is the co-founder and CEO of Influence & Co.