AXE and Cizzorz Ask Video Gamers to Bring it On!
AXE has teamed up with influencer, gamer, and FaZe Clan Member, Jack Cizzorz, to highlight up-and-coming video game players.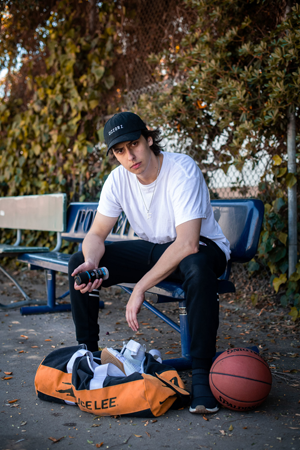 A new contest asks entrants to submit clips of their best gameplay on social. The live-action clips should highlight creativity, personality and skillset and be accompanied with a caption about why they're passionate about gaming. The clips are uploaded post to either Twitter or Instagram using #AXEGaming and #Contest.
The theme of the contest follows AXE's "Find Your Magic" initiative that the brand says works to help teens "find the magic within their passions."
"AXE is giving guys the tools and platforms they need to stay chill, showing them that they can be their most attractive selves while pursuing what they love," AXE said.
After the contest ends May 23, and a winner has been named, Cizzorz will host the that person on his stream, introducing the winner to his viewers.
"I hope that the work I'm doing with AXE will encourage guys to be proud of what makes them unique and help them find some of their own magic so they can feel the same way both on and offline," Cizzorz says.
---
---
The winner will also join Cizzorz and AXE at online video conference VidCon to be held July 10-13 in Anaheim, CA, for a joint live stream. The Find Your Magic Tour, now underway, supports the contest as the AXEMobile is traveling around the country making stops at major events like SXSW Gaming, as well as local stops including high schools to offer free samples of AXE's new Ice Chill products, free haircuts and styling tips.
AXE is promoting all of the events tied to Find Your Magic via @AXE on Instagram, Facebook, Twitter and YouTube.
Last month, the brand introduced a new word—Bathsculinity—defining it as: "Qualities or attributes regarded as characteristic of young men who take pride in their appearance and feel confident in expressing their most attractive selves, inside and outside of the bathroom."
To get that new word out into its targets worlds, AXE released a series of YouTube videos featuring actor and comedian Lil Rel Howery of Get Out, Birdbox & Uncle Drew. Take a look at one of them:
Find Your Magic and Bathsculinity are extensions of the ongoing work AXE has done over the past few years pushing the message that "there's no one way to be a man." Research AXE was involved in found that stereotypes, like men should never cry, have negative effects on teens.
Another program by AXE, the AXE Senior Orientation program, goes into schools to work with teens to help break outdated stereotypes of what being a man really means. This year, the program has evolved into an in-school curriculum, developed in partnership with education specialists, Cairn Guidance, that will address gender roles, sexuality, self-expression, and other related topics, in middle school health classes this fall.
---
Other articles you might enjoy:
---