6 Marketing Tips from an Industry with Tight Constraints—Cannabis
Effective marketing and advertising are crucial to any company's success, especially a new company. And there is nothing newer than the emerging legal cannabis industry.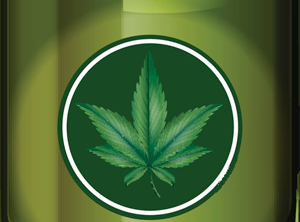 The legal cannabis industry will be worth $66.3 billion by 2025, according to Grandview Research, but as more companies rush into the market, advertising and marketing regulations are putting tight constraints on how, when and where marketers can talk about their cannabis business.
Advertising regulations are especially strict, as many social media and marketing platforms restrict or outright ban cannabis advertisements due to federal statutes and regulations. This often leaves marketers in a murky position. What can they say? And where can they say it?
The days of simply defining your audience, building a strategy and executing a marketing campaign to millions of consumers is in limbo. It used to be the major advertising platforms pitched you and practically begged for your money. But as it turns out the tech companies who disrupted the media industry are now the old guards. Many marketers are finding it difficult to weave through the tangle of advertising restrictions that state legislators have placed on new business owners.
With the cannabis industry being censored by most major advertising channels, how can marketers reach and build the audiences they are hoping to attract? By getting back to the basics of brand building:
---
Other articles you might enjoy:
---
1. Build a brand with a soul
With cannabis turning into a commodity, and so many brands popping up across the country, it's important to spend the time to craft your brand story from seed to sale and give consumers a reason to evangelize the story to their friends. Killer packaging is key because it's the one thing that can explain why you do what you do without help from anybody else.
2. Tell your story visually
Make a concerted effort on social media with high-quality brand photography and video since it's one of the places the most potential consumers will hear about your products. Some of the best brands on social turn out to be the most successful, like Beboe, Dosist and Bloom Farms. All invested heavily in a strong consistent visual brand narrative and it's paid off handsomely.
And it really matters to your audience. According to Smart Bird Social, content with relevant images get 94 percent more views than content without relevant images. So by including engaging images with your posts, you not only help attract new followers and customers, but also keep the attention of your existing audience.
3. Back to brick and mortar
It's a bit insane that a progressive industry in 2019 has us talking about the future of brick and mortar, but the dispensary is where a lot of your marketing can happen. From product placement to budtender relationships, your story has to come alive in the retail space and a major part of that is good distribution.
4. Manage your cannabis profiles
Sites like Leafly, BlackbirdGo and Weedmaps are great places to set up and maintain brand profiles. This allows you to reach cannabis open to consumers while managing high quality photos that will ultimately end up on dispensary menus.
5. Billboards and influencers.
One of the oldest forms of advertising (billboards) and one of the newest (social media influencers) can actually move the dial depending on how you target locations and audiences. Because the path to purchase can become convoluted, brand recognition may be your best way to track marketing success.
6. Lobby for change
Lastly, we're in an industry that is far more safe than alcohol in terms of death and violence. It's unacceptable that cannabis is blocked from advertising on major display networks and social media sites. It's on us to enact change and help more people learn about this largely beneficial plant.
Allbriton Robbins is the creative director at Blackbird Logistics. He can be reached at [email protected].