PRO Awards Finalists Announced, Gala Set for June 19 in New York City
The editors of Chief Marketer have announced this year's PRO Awards finalists, the best brand activation and promotion marketing campaigns in the world. For 28 years the PRO Awards has been the world's leading recognition program for excellence in promotion marketing. From buzz campaigns and content marketing, to influencer programs and experiential activations, and beyond… this year's finalists represent the best and brightest ideas, executions and results-driven campaigns of the year.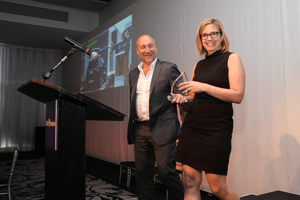 Judged entirely by a panel of brand-side marketers, this year's PRO Awards will honor winners across 32 categories at the 2018 PRO Awards gala on June 19th at espace in New York City. Come join hundreds of the world's leading marketers at the industry's most commemorative affair. Congratulations to all of this year's finalists.
* Finalists listed in alphabetical order by brand.
Best Multidiscipline Campaign
Brand: National Geographic Channels
Campaign: Genius
Agency: In-house
Brand: Nintendo
Campaign: Kid's Choice Awards and Nintendo Switch
Agency: Nickelodeon
Brand: Pepsico/Mountain Dew
Campaign: Impractical Jokers and Mountain Dew: Do the Dew
Agency: Stun and Pocull
Best Use of Event or Experiential Marketing (five venues or less)
Brand: Comedy Central
Campaign: The Daily Show Presents: The Donald J. Trump Presidential Twitter Library
Agency: 23 Stories x Condé Nast
Brand: Google
Campaign: Hey Google CES
Agency: Sparks
Brand: Wholly Guacamole
Campaign: The Guac Stop
Agency: Havas Formula
Best Use of Experiential Marketing (five venues or more)
Brand: The FIFA Club
Campaign: FIFA Club World Cup UAE 2017 Experiential & Community Outreach Campaign
Agency: Flash Entertainment
Brand: The Glenlivet
Campaign: The Glenlivet Dram Room
Agency: Grow Marketing
Brand: Tractor Supply
Campaign: Follow Us to the Fair Tour 2017
Agency: Pro Motion
Best Vehicle-Based Campaign
Brand: Adult Swim
Campaign: The Don't Even Trip Road Trip
Agency: The XD Agency
Brand: Charmin
Campaign: Charmin Van GO
Agency: Jack Morton Worldwide
Brand: Uber Technologies
Campaign: Uber Ride and Dine
Agency: Manifold
Best Use of Disruptive Marketing
Brand: Archer
Campaign: The Biggest Sports Endorsement Deal of All Time
Agency: FCB Chicago
Brand: Google
Campaign: Hey Google CES
Agency: Sparks
Brand: Southwest Airlines
Campaign: Center Seat Celebrated
Agency: AMP Agency
Best Use of Shopper Marketing
Brand: Cereal Partners Worldwide
Campaign: CPW Minions Cereal to Go
Agency: Index Promotions
Brand: Cheese It & Pringles
Campaign: Saturday vs. Sunday
Agency: Catapult
Brand: Kellogg/Pop-Tarts
Campaign: Pop-Tarts & Destiny 2
Agency: The Integer Group
Best Retail Campaign
Brand: Marie Claire
Campaign: The Next Big Thing Pop-Up Shop
Agency: Sparks
Brand: Nickelodeon
Campaign: Paw Patrol Pirate Pups at Target
Agency: In-house
Brand: P&G/Pantene
Campaign: Care Beyond Hair at Shoprite
Agency: Upshot
Best Sampling or Trial Recruitment Campaign
Brand: McDonald's
Campaign: The McDonald's Pool Groove
Agency: Walton Isaacson
Brand: Starbucks at Home
Campaign: Flavor Match
Agency: The Integer Group
Brand: Welch's
Campaign: Nothing but the Fruit Tasting Room
Agency: Mosaic
Best Use of Influencer Marketing
Brand: Anheuser-Busch/Michelob Ultra
Campaign: Live Ultra Summer Series
Agency: Fusion Marketing
Brand: Nickelodeon
Campaign: Nick 90's by Love Tribe at Macy's
Agency: In-house
Brand: Maison St. Germain
Campaign: Maison St. Germain
Agency: Epsilon
Best Cause-Based Campaign
Brand: adidas
Campaign: Run for the Ocean
Agency: Match Marketing Group
Brand: Ford
Campaign: Ford Warriors in Pink More Good Days Tour
Agency: Match Marketing Group/GTB
Brand: State Farm
Campaign: State Farm Neighborhood of Good
Agency: The Marketing Arm
Best Use of Marketing Innovation in a Campaign
Brand: Amazon
Campaign: Nickelodeon Image Recognition with Amazon
Agency: Nickelodeon
Brand: Lufthansa
Campaign: Live with Lufthansa
Agency: The Bait Shoppe
Brand: OMEN by HP
Campaign: OMEN Challenge: PUBG Edition
Agency: Infinity Marketing Team
Best Cross-Channel Engagement
Brand: Beech-Nut Nutrition Co.
Campaign: Turn the Labels Around
Agency: Scrum50
Brand: Cheeze It & Pringles
Campaign: Saturday vs. Sunday
Agency: Catapult
Brand: Deutsche Bank AG
Campaign: Information Security Awareness Campaign
Agency: Stagg & Friends GBH
Best Digital Campaign
Brand: Deutsche Bank AG
Campaign: Information Security Awareness Campaign
Agency: Stagg & Friends GBH
Brand: T-Mobile
Campaign: Reaping Rewards with T-Mobile
Agency: The Marketing Store
Brand: Wholesome
Campaign: Sweet Confessions
Agency: Upshot
Best B2B Campaign
Brand: Galderma Laboratories
Campaign: Galderma Train the Trainer Event
Agency: Eventive Marketing
Brand: GE
Campaign: Minds and Machines
Agency: Manifold
Brand: Verizon
Campaign: Quantum Upgrade Journey Marketing
Agency: Ascend Marketing
Best Loyalty Marketing Campaign
Brand: Caesars Entertainment
Campaign: Quest for Rewards
Agency: In-house
Brand: Marriott Rewards
Campaign: Extra Points Sunday
Agency: In-house
Brand: T-Mobile
Campaign: Reaping Rewards with T-Mobile
Agency: The Marketing Store
Best Local/Regional Campaign
Brand: American Airlines
Campaign: Flagship First Dining Pop-Up Experience
Agency: Geometry Global
Brand: Charmin
Campaign: Charmin Van GO
Agency: Jack Morton Worldwide
Brand: Illinois Council Against Handgun Violence
Campaign: Teddy Gun
Agency: FCB Chicago
Best Brand Awareness Campaign
Brand: McDonald's
Campaign: The McDonald's Pool Groove
Agency: Walton Isaacson
Brand: Michelob ULTRA
Campaign: Brewed for Those Who Go the Extra Mile
Agency: FCB Chicago/FCB RED
Brand: State Farm Insurance
Campaign: State Farm Color Full Lives
Agency: The Marketing Arm
Best Use of Content Marketing
Brand: Liberty Mutual Insurance
Campaign: Master This
Agency: Jack Morton Worldwide
Brand: Marriott Rewards
Campaign: 6 Days, 7 Nights
Agency: Marriott International
Brand: Mars Wrigley Confectionary/Dove Chocolate
Campaign: Walmart Raised Me To Care
Agency: The Integer Group
Best Campaign on a Budget (under $250,000)
Brand: Alienware
Campaign: Alienware Branch Battle Tournament
Agency: Mosaic
Brand: Archer
Campaign: The Biggest Sports Endorsement Deal of All Time
Agency: FCB Chicago
Brand: Brooks Running
Campaign: The Brooks Big Endorsement
Agency: PrizeLogic
Best Multicultural/Lifestyle/Age-Targeted Campaign
Brand: AT&T
Campaign: Haz Ruido
Agency: The 360 Agency
Brand: McDonald's
Campaign: The McDonald's Pool Groove
Agency: Walton Isaacson
Brand: State Farm Insurance
Campaign: State Farm Color Full Lives
Agency: The Marketing Arm
Best Campaign Targeting Millennials
Brand: Adult Swim
Campaign: The Don't Even Trip Road Trip
Agency: The XD Agency
Brand: Hefty
Campaign: Hefty Flip Cup Challenge
Agency: Inspira Marketing Group
Brand: T-Mobile
Campaign: Reaping Rewards with T-Mobile
Agency: The Marketing Store
Best Holiday or Seasonal-Themed Campaign
Brand: Charmin
Campaign: Charmin Holiday
Agency: Jack Morton Worldwide
Brand: LL Bean
Campaign: LL Bean Northern Lights Celebration
Agency: Newbridge Marketing Group
Brand: Yahoo!
Campaign: Yahoo! Mail's Out of Office
Agency: FIRST
Best Entertainment Sponsorship or Tie-In
Brand: BMW
Campaign: Road to Coachella
Agency: Mirrored Media
Brand: Marriott Rewards
Campaign: Imagine Dragons LIVE from Bangkok
Agency: In-house
Brand: Southwest Airlines
Campaign: Southwest at Luck Reunion
Agency: Amp Agency
Best Sports Sponsorship or Tie-in
Brand: Barilla
Campaign: Barilla Fuel your Fitness with Mikaela Shiffrin
Agency: TPN
Brand: Courtyard by Marriott
Campaign: Courtyard Super Bowl Sleepover Contest
Agency: IMG Live
Brand: CoverGirl Cosmetics
Campaign: CoverGirl Rantin' and Raven
Agency: Jack Morton Worldwide
Best Use of Gamification, Contests and Sweepstakes
Brand: AARP
Campaign: The Great American Expedition AARP Sweepstakes
Agency: HelloWorld
Brand: Cheez-It, Pringles
Campaign: Kick it with the Pros
Agency: Catapult
Brand: Impractical Jokers
Campaign: Impractical Jokers Surprise and Delight
Agency: truTV
Best New Product Launch
Brand: GoPro
Campaign: GoPro HERO6 & Fusion Launch
Agency: Pen&Public
Brand: OMEN by HP
Campaign: OMEN Challenge: PUBG Edition
Agency: Infinity Marketing Team
Brand: Under Armour
Campaign: Under Armour C1N
Agency: IMG Live
Best Use of Social/Viral Marketing in a Campaign
Brand: Arby's
Campaign: Arby's #MeatSweats
Agency: Manifesto
Brand: Mastercard
Campaign: Mastercard #ArnieWould
Agency: Octagon
Brand: National Geographic Partners
Campaign: Genius Chatbot
Agency: National Geographic
Best Use of Video
Brand: BMW
Campaign: Road to Coachella
Agency: Mirrored Media
Brand: Campari America—Cabo Wabo Tequila
Campaign: Road to the Royal
Agency: Fusion Marketing
Brand: Warner Bros/Wonder Woman
Campaign: Conan Trains with Wonder  Woman
Agency: Turner and CONACO
Best Buzz
Brand: Arby's
Campaign: Arby's #MeatSweats
Agency: Manifesto
Brand: Google Play
Campaign: Play to Pay Laundromat
Agency: SoHo Experiential
Brand: Royal Caribbean Cruises
Campaign: SeaBeyond
Agency: Jack Morton Worldwide
Best Use of AI/VR/AR
Brand: Dell
Campaign: Dell + Persado
Agency: LaunchSquad
Brand: Lufthansa
Campaign: Live with Lufthansa
Agency: The Bait Shoppe
Brand: United Services Automobile Association
Campaign: USAA Army Navy Game—Parachute Virtual Reality
Agency: IMG Live
Best Corporate Social Responsibility Campaign
Brand: Anheuser-Busch/Stella Artois
Campaign: Filmmaker Lounge at Sundance
Agency: Mosaic
Brand: March of Dimes
Campaign: March of Dimes Imagine a World
Agency: Allied Experiential
Brand: National Hockey League
Campaign: Declaration of Principles
Agency: The Vault
Best Campaign Targeting Gen Z
Brand: FedEx
Campaign: FedEx Innovation Challenge
Agency: Switch
Brand: Kennedy Space Center Visitor Center
Campaign: The Summer of Mars Experience Tour
Agency: Marketing Werks
Brand: Teen Vogue
Campaign: Teen Vogue Summit
Agency: 23 Stories X Condé Nast