Market Like a Mother: Call for Nominations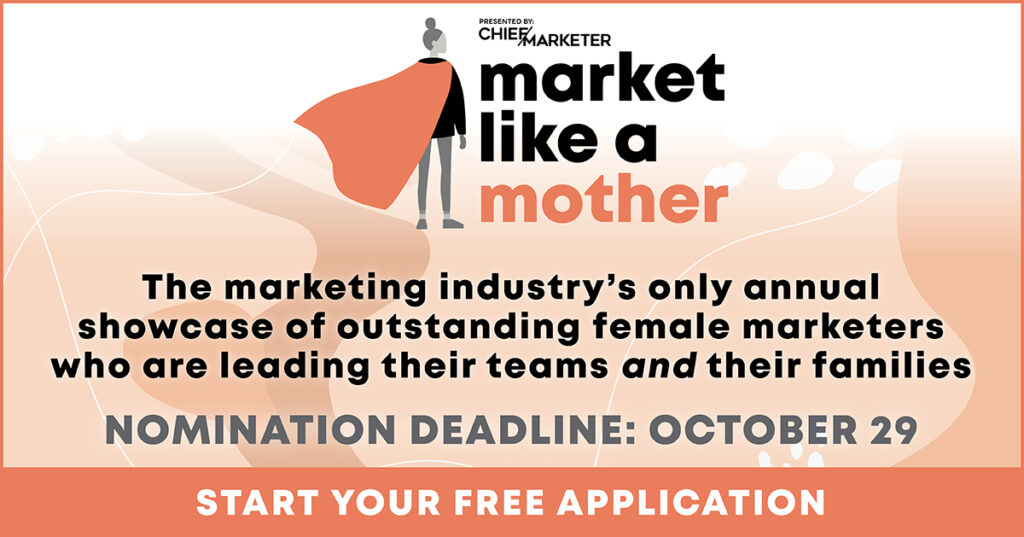 It's here: the marketing industry's only annual showcase of outstanding female marketers who are leading their teams and their families. Presenting Chief Marketer's inaugural "Market Like a Mother" program.
Most working moms in the marketing industry didn't need a pandemic to show them just how adept they are at leading teams, running campaigns and chalking up more than a few wins at home as "mom." Despite this year's unprecedented challenges, we couldn't think of a better time to celebrate and recognize the incredible work and fortitude of the women who "Market Like a Mother" all day. Every day. All year long.
Nominate yourself, a friend, a mentor, or a colleague for one of the 16 spots on this year's list. Eight will go to brand-side marketers, and eight will feature agency-side marketers.
This is an editorial program. All of the winners will be showcased in a digital feature on ChiefMarketer.com that will include individual profiles and insights from virtual roundtable discussions. Free to nominate (self-nominations are also encouraged!)
Fill out our short nomination form by October 29, 2020 and let us know who from your organization or clients "Markets Like a Mother" today.