Cole Haan Launches Mobile- and Social-First Video Series with Forbes.com
Cole Haan, the global men's and women's footwear and accessories brand, has released a major content marketing campaign aimed at Millennial professionals looking for personal and professional development tips.
The 12-episode, mobile- and social-first video series called "Changemakers," is in partnership with full service agency Giant Spoon and has begun appearing on Forbes.com, a site which has the highest Millennial audience of any major media brand in its category, Forbes said. Each episode is thought-provoking or inspirational or entertaining and pulls the viewer in with purposeful content.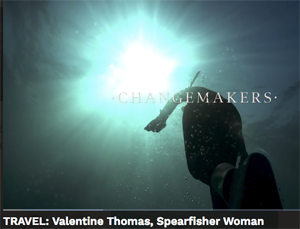 The campaign consists of two major components: short-form videos tied to a multi-format campaign that consists of 45 pieces of branded content. The content will live on Forbes.com and offer Millennial business professionals style advice, practical life hacks and tips for achieving their personal and professional goals, Forbes said.
Long-form videos will being rolling soon featuring experts that will provide inspirational narratives across food, travel and wellness. Influencers like Randy Hetrick of TRX, travel photographer Tiffany Nguyen, spearfisher Valentine Thomas, and Chris Strang, Co-Founder, and CEO of The Infatuation, will act as some of the hosts for the videos.
---
You May Also Enjoy:
---
"This initiative represents a strategic shift for the Cole Haan brand as it works to establish itself as a true thought leader for its core audience and position itself for new customers who are future changemakers," said David Maddocks, CMO of Cole Haan. "And this takes Cole Haan to a new level as a curator of content for the millennial who wants to excel in all facets of his or her life."
The campaign will continue to roll out through May 2019.